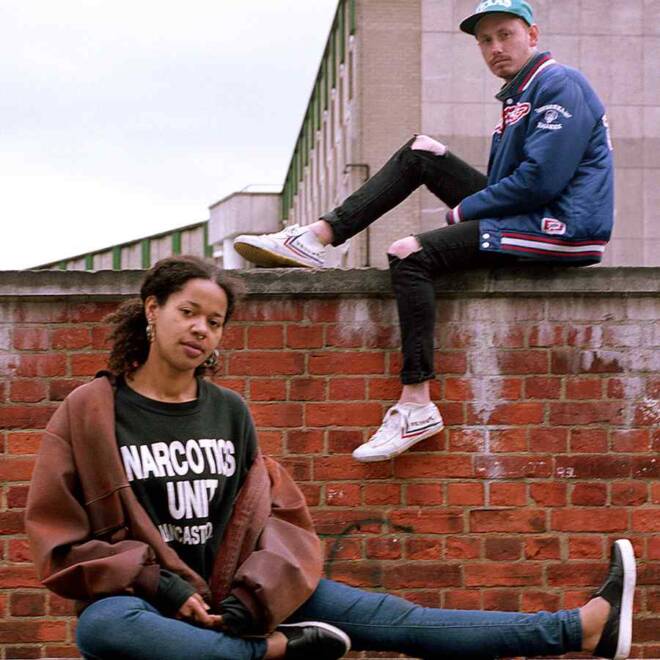 Girlhood - It Might Take a Woman
---
Girlhood takes on a new, fresh sound with "It Might Take a Woman." The duo, composed of Tessa Cavanna and Christian Pinchbeck, released this single to predate their self-titled debut LP which will be released on October 23. The track mixes elements of synth pop and R&B to create a fast-paced groove, a major difference from their usual dreamy sound. The production of the track additionally starts slow, but then becomes an almost chaotic party of harmonies and reverb and shifts back. Tessa Cavanna's vocals are light and airy, but their power lies behind the message of the track: "It might take a woman like me / To get me to the man in you." Cavanna is constantly straightforward about femininity in the duo's music, and "It Might Take A Woman" presents a new chapter to this narrative. This track is an anthem for the ordinary woman to acknowledge that confidence can be found in vulnerability. Simply put, if you're ever in need of a confidence boost, then this single's for you. Photo by Dean Davies.
—
Bianca Brutus
on October 20, 2020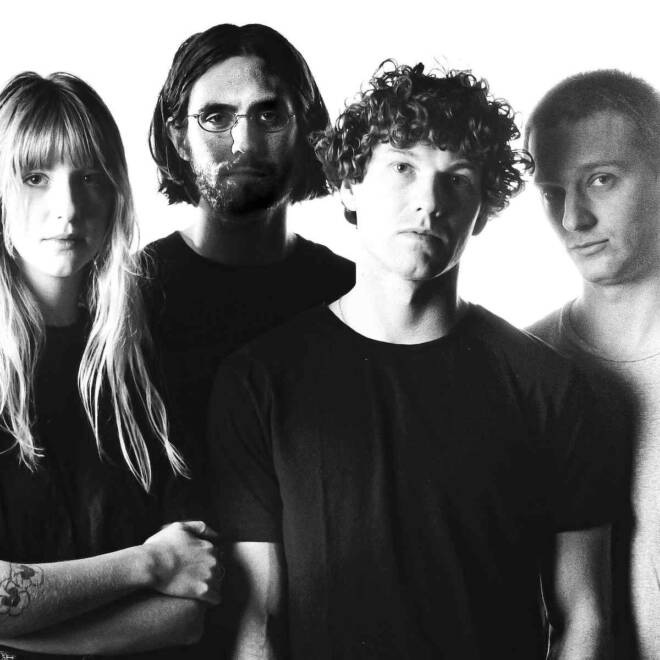 Slow Pulp - Trade It
---
knees hiked to my chest in the corner booth
of some midtown sports bar, I watch it end
with an Old Fashioned clutched close to my body.
I never did get used to the fact that sometimes
you kissed me just because you felt like it
shameless as always.
—
Chicago-based quartet Slow Pulp's "Trade It" sits between slowcore and shoegaze, guitar-driven and melancholic, emo at heart. Hurt is palpable in lead singer Emily Massey's plaintive "Am I all that you wanted?" A cathartic shift highlights a synth lilt that yearns to trade everything in to start over. "It's all that I'm asking," she sings, and it shouldn't be so much to ask, but is somehow everything. A twisted sense of nostalgia sits deep in my stomach, searching for certain sadness, someone who has long escaped me. I don't miss them, but this song almost makes me wish I did. The track comes from the band's self-produced debut record, Moveys. In a statement, Slow Pulp describe Moveys as the manifestation of their dealings with "health challenges, personal upheaval and a pandemic, all while learning how to be better songwriters and friends." Photo by Alec Basse.
—
Ysabella Monton
on October 20, 2020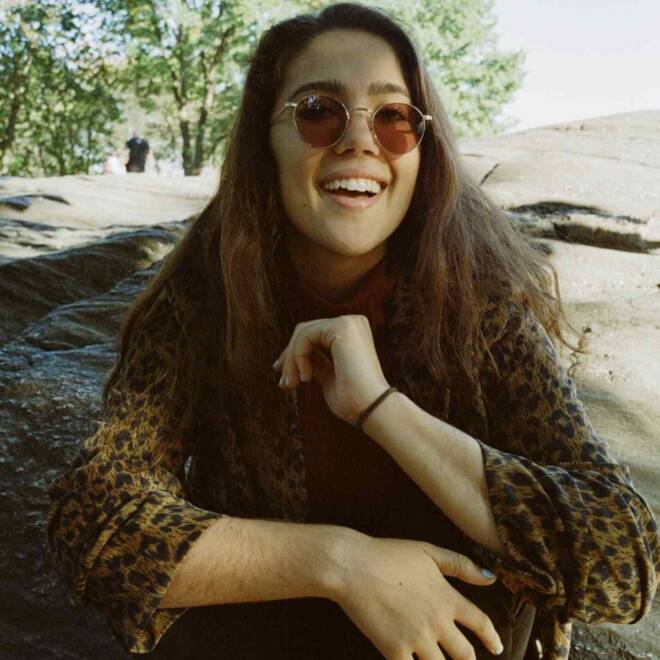 Elizabeth Woolf - Til It's Dark Outside
---
Los Angeles-based indie singer-songwriter Elizabeth Woolf holds a sunny disposition that shines through in her latest single. "Til It's Dark Outside" is the title track from her debut album (released in its entirety on October 16) and is exemplary of the image and story-based writing that Woolf is known for. This track chronicles the experience of navigating suburbia all the while with a friend by your side. Reflecting on the small moments of life that add up to forever friendships feels like an appreciation of those in our lives that help us get through the day-to-day and in turn bring us closer to ourselves. The light and springy production aptly represents youthfulness, which helps transport the listener right back to the streets of their childhood home. Holding a cadence reminiscent of Carole King and Joni Mitchell, Woolf's vocals and songwriting are wise beyond her years and nostalgic for the present — a rare and precious sound.
—
Megan Beck
on October 20, 2020